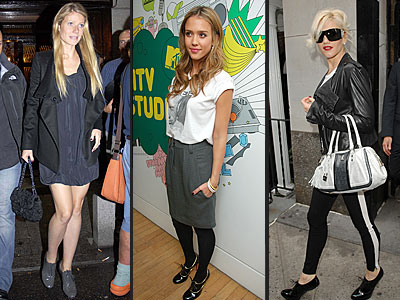 So the new two "it" shoes of the season consist of the uber clunky, Frankestein-esque boot, which you can tell I am not so fond of, and the vintage chic with a little edge, Oxford shoe, that I have pictured above. Of the two I am sure you can tell which trend I will be following.
I totally fell in love with the Oxford style shoe. I love anything vintage looking and while the oxford is a typically masculine shoe I found that there is still a sort of delicateness that is flattering to my feet, which the Frankenstein boot didn't give me. :P
So this is the pair of Oxfords that I chose to order from Bass Shoes. I cannot wait to receive them in the mail and I will be sure to post pics when I get them!